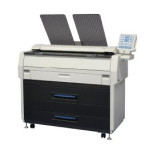 For managers operating print-shops on a tight budget and needing to buy Kyocera wide format printers, they can certainly appreciate a break when one finally comes their way. Express Business Machines wants to be the place where printshop managers can relish in the fact of having found a practically new wide format printer Now that's a break worth writing about! So call us now at 805-676-1897 to request more information about owning a new or used Kyocera Wide Format Printer!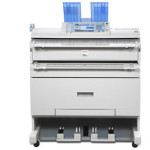 Express Business Machines is the premier online dealership for high quality Ricoh wide format printers. Our company has access to the widest selection of Ricoh wide format printers and equivalent brands such as Savin and Lanier. Whether you're an architect, engineer or print shop owner, Express Business Machines is the store for you. So call us now at 805-676-1897 and request a quote for any Ricoh wide format model. Be sure to ask about our floor models and repossessed copiers!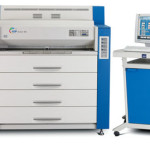 Need to buy brand new or gently used KIP wide format printers but you absolutely need the best price, the best warranty, and the best transport rate to your facility or else you just can't permit yourself to buy? Well, sounds like Express Business Machines  is the right store for you. Call us today at 805-676-1897 and be amazed at the deal you'll get on your next KIP wide format printer when you buy from Express Business Machines!